Spelling
Grammar
Punctuation
Typography
Syntax
Style
Translation accuracy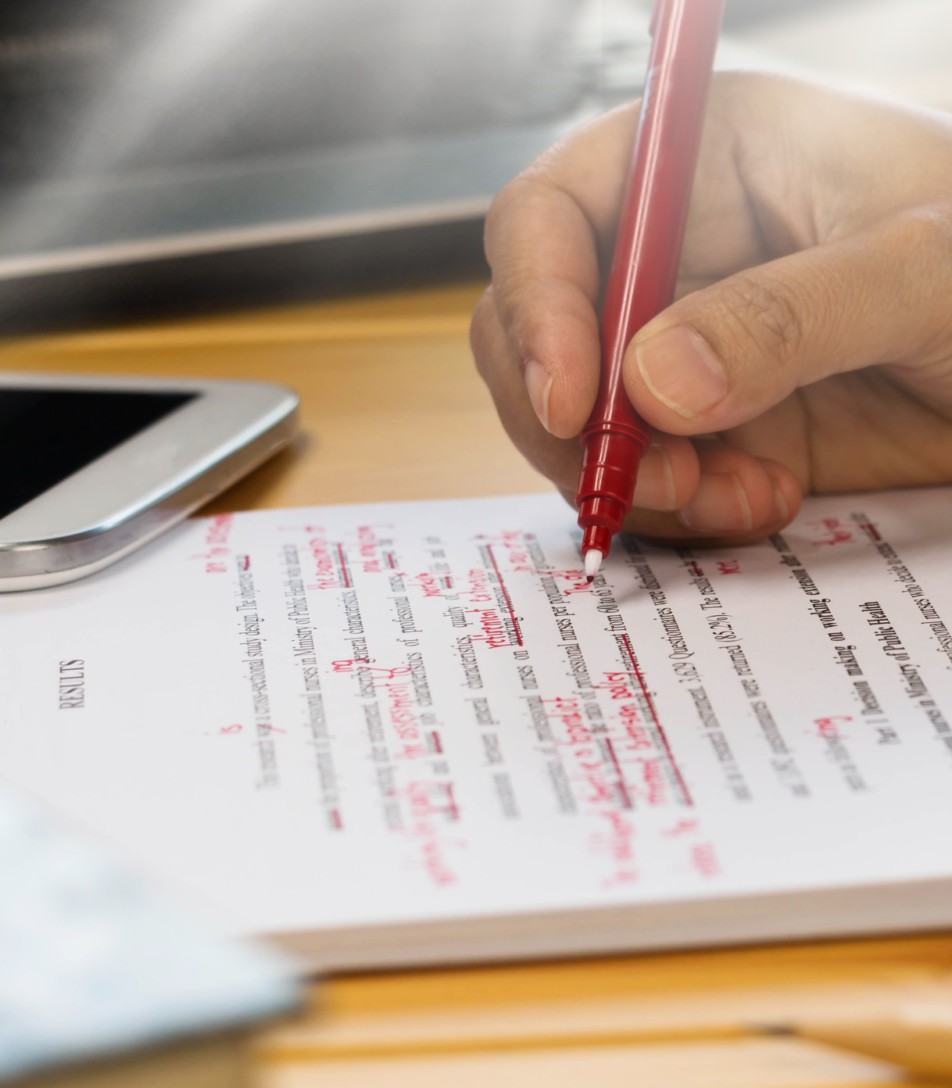 Your business text is of the highest importance! It conveys a consistent and professional image of your company. Don't let mistakes, translation errors or typos lower the quality of your translations.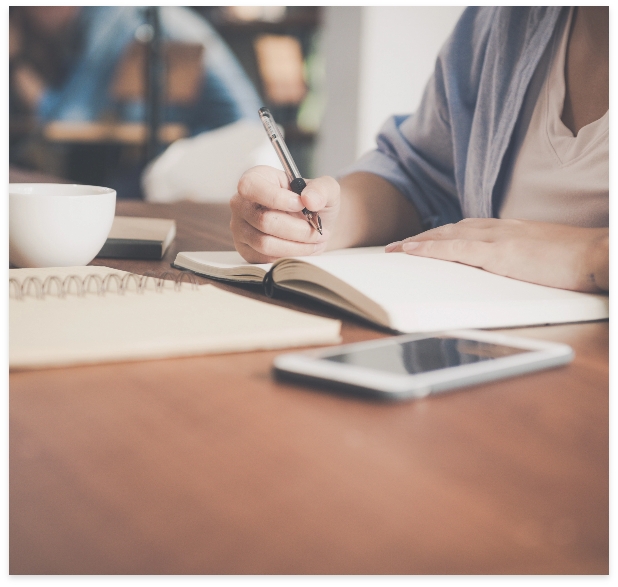 Proofreading, correction and revision services
Does your team include staff who are capable of translating the content of your website or other documents? That's a good start. But do you have a professional to handle proofreading or corrections and to review your translations?
Many managers believe that employees are able to translate a text into a foreign language because they have studied or are fluent in the language or have lived in that country. This is not necessarily the case, and the resulting translation can have a negative impact if it is not carefully reviewed by a native speaker.
As translation professionals, we need to remind you that speaking a foreign language is one thing and writing it is another. It is crucial to remember that your texts are a reflection of your company and your professionalism. The translator-proofreader partnership is the cornerstone of any reputable translation service.
Keep in mind that you must sustain the business image that you have spent time building for your business. Employ real professionals to verify and ensure the accuracy of your translated documents!
Mea Lingua offers three different proofreading services:
Correction service
With this service, the text that you produced in-house in a foreign language will be proofread by a qualified linguist whose native language is the same as the text to be corrected.
The linguist will focus exclusively on linguistic accuracy and will verify, correct and adapt:
spelling
grammar
punctuation
typography (quotation marks, apostrophes, hyphens, paragraphs, etc.)
spacing
The source text is not consulted because the role of the proofreader is not to verify the accuracy of the translation process, if performed, but rather the linguistic accuracy of the text received for correction.
Proofreading service
If you opt to use the proofreading service, the documents you have drafted or translated in-house will be reviewed by a native linguist.
The linguist will focus on both linguistic accuracy and the style of the text. Awkward sentences are rephrased to produce fluent, coherent and engaging content.
If the proofreader notices any likely errors in meaning, inconsistencies or passages that are hard to understand, they flag them, but they do not correct them because the source text is not consulted. Moreover, their role focuses entirely on proofreading your documents. They do not vouch for the work of the translator.
Review service*
With the review service, we verify the translation in its entirety.
First, the linguist proofreads the final text (see 'Proofreading') so that they are not initially influenced by the source text. They then compare the source text and the translation. They ensure that the information has been translated accurately, appropriately and consistently. They also verify terminology and make stylistic improvements, where necessary. Naturally, the proofreader's native language is the same as the target text.
*When working in a translator-reviewer team, the reviewer is effectively providing this review service.
Our services provide a guarantee of high-quality professional texts.
Obtaining an accurate translation through our proofreading, correction and review services will allow you to establish your credibility and demonstrate your professionalism to your service providers and partners. On the other hand, leaving a typo or serious translation error in your legal, technical or commercial documents risks harming your business and damaging your reputation.
The main linguistic services offered by Mea Lingua
TRANSLATION OF WEBSITES WITH SEO
TRANSLATION OF COMMERCIAL DOCUMENTS
​
TRANSLATION OF TECHNICAL DOCUMENTS
TRANSLATION OF LEGAL DOCUMENTS
TRANSLATION OF TOURISM DOCUMENTS
REQUEST YOUR FREE QUOTE
​
Request a quote for a proofreading