Simultaneous interpreting services
Our professional simultaneous interpreters support you during:
Conferences
Seminars
Company tours
Workshops
Speeches
Business trips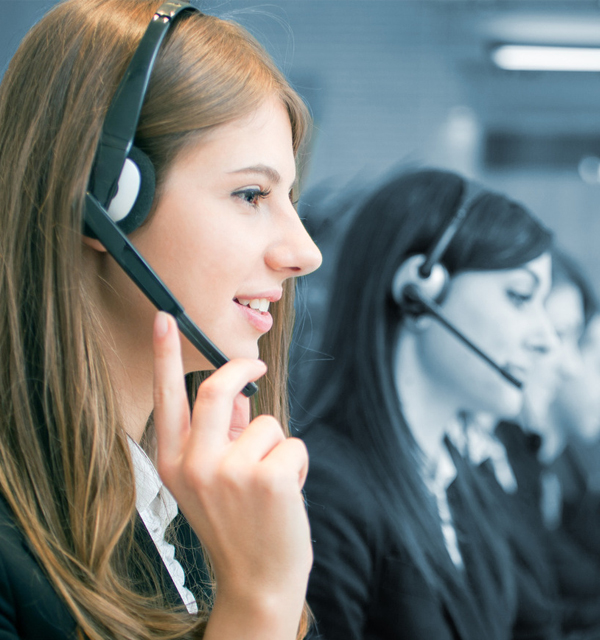 Conveying ideas clearly and eloquently in the audience's native language
Simultaneous interpreting services
Are you looking for an interpreting solution for your next big speech? Are you planning to present your product, research results or project in front of an international assembly? Simultaneous interpreting services are the ideal solution! This involves translating your words from one language to another in real time.
How do simultaneous interpreting services work?
With simultaneous interpreting, the speaker can speak freely without worrying about the interpreter's intervention. The interpreter is either isolated from the rest of the room in a booth, or separated within the same room, and listens to the speaker carefully. Most of the time, the speaker's microphone feed is played into the interpreter's headphones. The interpreter then translates their speech orally in real time into a microphone. Audience members who do not speak the same language as the speaker wear a receiver (headphones) and can listen to the translation from the professional conference interpreters.
Working in pairs
Simultaneous interpreting is a complex and intensive practice and requires an extreme level of concentration from the interpreters, who must understand and translate everything orally, while continuing to listen and take in what is being said. This is why professional conference interpreters always work in pairs, so that they can take turns every fifteen to twenty minutes, and ensure a high-quality service throughout your conference.
During their intervention, interpreters work in collaboration with the speaker. It is also very important that speakers adapt how quickly they speak and punctuate their presentations with short breaks.
Simultaneous interpreting services for your conferences
Are you the CEO of a multinational company? Are you planning a multi-day meeting with local and foreign shareholders and employees? Are you planning to present the company's numbers and goals, or perhaps a new platform or product, during this meeting? Naturally, your goal is to convey information and be understood by everybody, regardless of the language you are speaking.
In this case, professional conference interpreters are crucial. Our equipment allows for the simultaneous transmission of translations into seven different languages. The listener simply chooses the channel with the correct interpreter for their language.
Simultaneous interpreting services for your company tours
Are you and your team flying to a foreign country to visit a factory? Alternatively, is a foreign delegation coming to tour your facilities? If the group has more than eight participants speaking two different languages, liaison interpreting is not ideal. In order to keep the visit moving, and keep participants engaged and attentive, we recommend choosing simultaneous interpreting services.
The interpreters participate in the tour and are equipped with a microphone. Participants who do not understand the speaker's language are equipped with headphones so they can listen to the real-time translation from the professional simultaneous interpreter. This not only allows participants to understand all of the explanations, but also to ask questions without the language barrier getting in the way. This is a real asset when showcasing your company.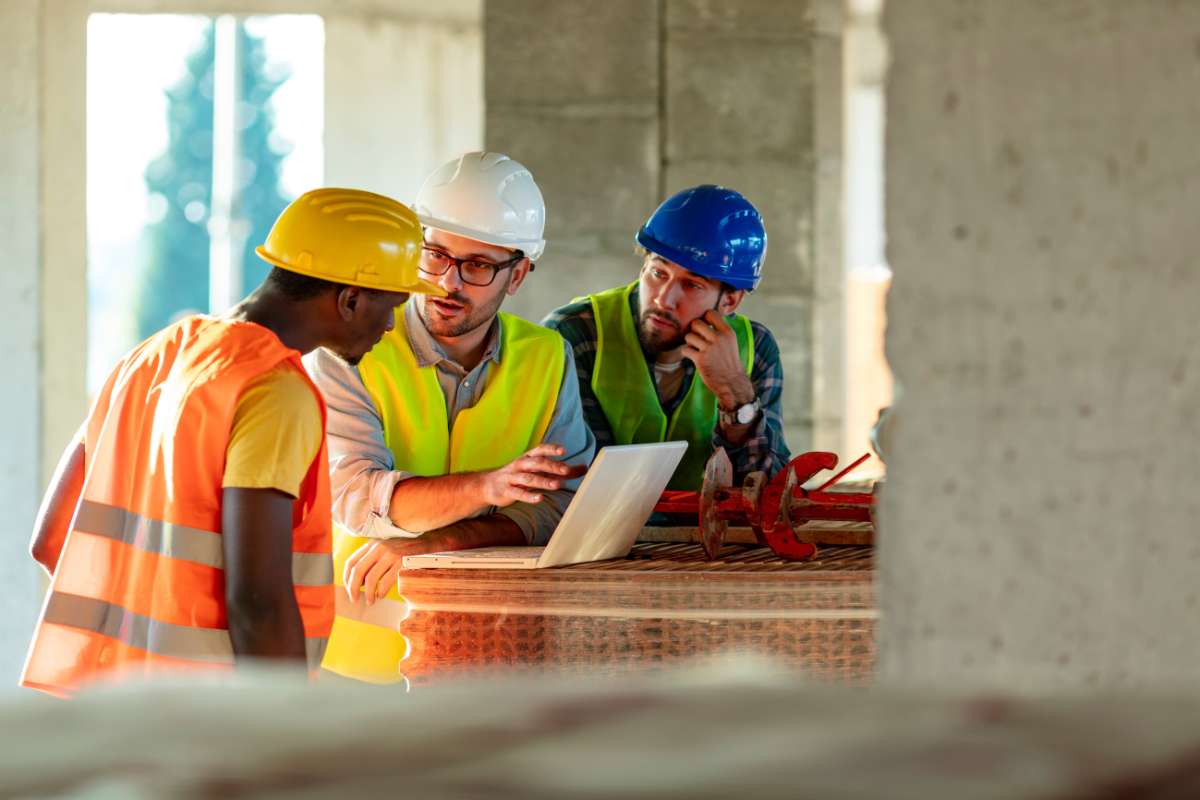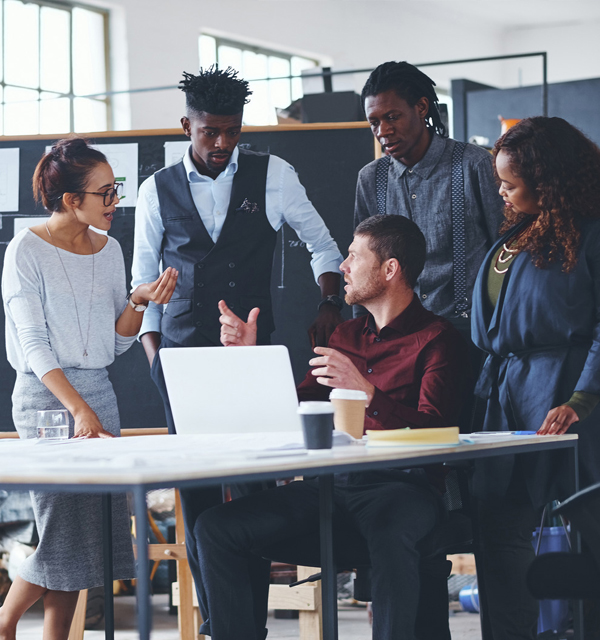 What do simultaneous interpreting services include?
The preparatory meeting
More than anything, we care about the quality of the services we provide. Indeed, we make sure that each interpreter is well prepared before each job, in order to master the area of expertise of your business.  
As a result, if you are a business owner or manager, it is important to provide interpreters with a complete briefing before they perform simultaneous interpreting services. It is essential to clearly explain the purpose of the event and provide any visual aids (PowerPoint presentations). This is a key step so that each interpreter can prepare effectively and deliver a relevant, accurate and fluent interpretation.
Costs for simultaneous interpreting services
At Mea Lingua, we rarely charge by the hour. Indeed, a one-hour service requires the interpreter to be unavailable for half a day, taking into account the time for the return trip between their home and the venue. This is why we offer half-day and full-day packages.
Travel costs
Clients are responsible for travel costs. They are calculated based on the distance between the interpreter's place of residence and the venue for a return trip. We strive to find interpreters who live as close to the venue as possible. The goal is to minimise costs for our clients, and to ensure impeccable simultaneous interpreting services.
Per diem
Simultaneous interpreting services require a very high level of concentration and accuracy. At Mea Lingua, the well-being of our employees is our top priority. To this end, we encourage clients to provide regular breaks every two or two and a half hours, as well as a meal and drinks during the service to ensure the well-being of the interpreter. If you are unable to organise a snack, we offer a per diem to cover food-based expenses for the interpreter during their work.
Other costs related to simultaneous interpreting services
If you employ interpreters for several consecutive days, and the venue is far from their place of residence, it is essential that you arrange accommodation for them. Clients are responsible for accommodation costs.
At Mea Lingua, we care about the comfort and working conditions of our employees. We require our interpreters to be accommodated in comfortable hotels with half board, (including breakfast and an evening meal). We can handle the reservation for you, or you can do it yourself. In this case, we request that you let us know which hotel or accommodation you have selected.
Simultaneous interpreting services require equipment. Two solutions are available for this service.
1. Portable interpreting kits
The first solution for the interpreter is to maintain their distance and whisper into a microphone. To do this, a portable interpreting kit with headsets and microphones is required. This equipment allows participants to listen to the interpretation in their preferred language.
2. Interpreting booths
The second solution is to get a supplier to install an interpreting booth if the venue is not equipped with one. In this case, the technical team will remain on site to ensure the service runs correctly, and to provide instant support if a problem occurs.
When do we offer simultaneous interpreting services?
Conferences
Seminars
Company tours
Workshops
Speeches
Business trips
Our interpreters are available within Belgium, but also around the world. Our agency can provide you with interpreters in Europe, the United States or Asia, among others.
There are two possible options here: the interpreters can leave with you and assist you throughout your trip, or they can join you on-site only when their services are required.
The main linguistic services offered by Mea Lingua
TRANSLATION OF WEBSITES WITH SEO
TRANSLATION OF COMMERCIAL DOCUMENTS
TRANSLATION OF TECHNICAL DOCUMENTS
TRANSLATION OF LEGAL DOCUMENTS
TRANSLATION OF TOURISM DOCUMENTS
Request a quote for a simultaneous interpreting mission