Mea Lingua – your language service provider in Belgium
Mea Lingua has been offering a variety of linguistic services since 2012. We specialise in translating, interpreting and proofreading documents aimed at the international market, the legal system or the tourism sector.
Conquer global markets with your language service provider in Belgium: Mea Lingua!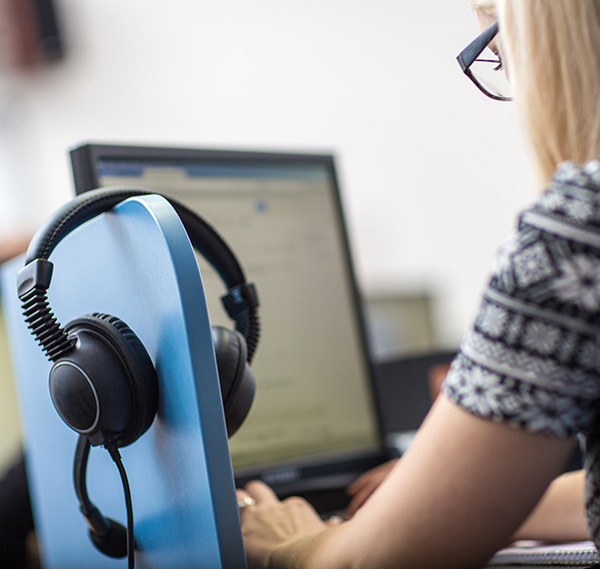 Mea Lingua – a language service provider based in Belgium and specialising in global trade
In order to play an active role in your expansion and success, we specialise in translating commercial, legal and technical documents. Thanks to our network of professional translators, we can produce these three types of documents in a variety of languages as part of your internationalisation processes.
You can also count on the support of our interpreters. They are a key ally in overcoming language barriers during meetings, company visits, video conferencing, trade fairs and business trips.
As a Belgium-based language service provider, we offer bespoke services and ensure that their quality always meets your expectations. To this end, our work mantra focuses on three key values and methods, which, together, ensure that our services are effective.
Our values as a language service provider
​
Professional translators you can trust
Project managers and any linguists who see your documents commit to total confidentiality.
​
Full transparency for your translation projects
Communication is, without question, a key factor in success. You are given regular updates about the progress of your projects and are contacted if there are any questions or concerns, in order to ensure a top-quality service.
The work of an ethical language service provider
A happy linguist is a high-quality linguist. We try to find the right balance between competitive prices and not 'exploiting' our translators.
Working with professional translators and proofreaders
Once we have analysed your documents, we put together the most appropriate and efficient translator/proofreader team to carry out the work. Pooling their individual skills makes it possible to produce high-quality texts with relatively quick turnaround times.
Our team can rely on support from lawyers, engineers, technical experts, computer engineers and more. Moreover, the most complex texts are translated by these experts and proofread by a native linguist. The result? Perfect and precise terminology and language.
Powerful computer-aided translation (CAT) tools
A good worker needs good tools! The same is true for our linguists and project managers.
Dictionaries, grammar guides, Bescherelle grammar reference books, glossaries, termbases and reference documents are essential tools of the trade for translators and interpreters.
To further improve the efficiency of our services, we invest in state-of-the-art software (computer-aided translation, or CAT) and internal platforms every year.
Communicating with Mea Lingua
​
Preparation
Before any work begins, we want to know about the target audience for the text, the desired impact and the required deadline. Indeed, our goal is to produce personalised translations that perfectly satisfy your needs.
Project progress
Communication is a key component of our collaboration. This is why we consult you during the translation process to clarify any uncertainties that arise.
Post-project feedback
Your feedback is essential for us to be able to keep delivering high-quality translation and interpreting services. To this end, at the end of each project, we consider your comments and terminology preferences and integrate them directly into our systems for the next project.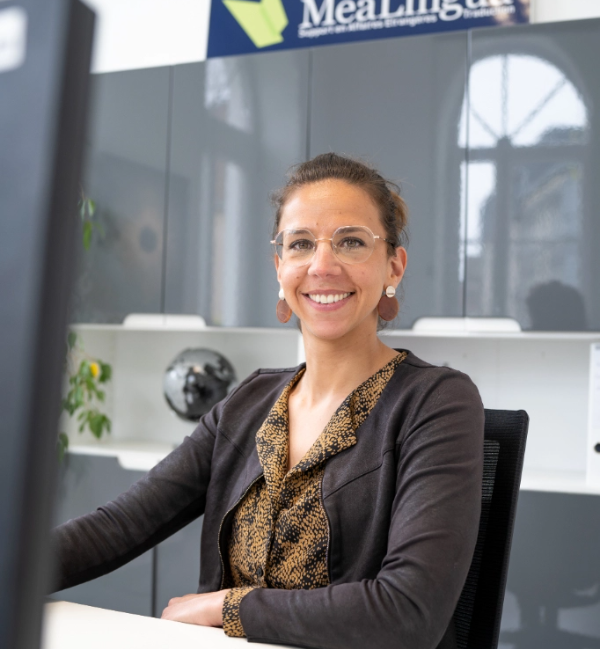 Sophie Martin: founder and sworn translator
After receiving her Bachelor's and Master's degrees in translation, Sophie Martin founded Mea Lingua, a language services provider in Belgium.
Her passion for international relations and business inspired Sophie to provide services to Walloon companies to help them communicate and grow their presence in global markets. She was subsequently certified as a sworn translator in English and Italian for courts in Namur and Dinant and the Italian Consulate in Charleroi. Lastly, she joined the Belgian Chamber of Translators and Interpreters.
As its founder, Sophie also represents Mea Lingua within various professional networks, including the BNI and CCI Liège-Verviers-Namur.
Today, Sophie manages the company with a kind and human-centric approach. She focuses on offering 'organic translations' only, that is, translations performed by real humans! For Sophie, there is no question of underpaying her employers, overcharging her clients or working with automated translation software.
No problem. Our agency's offices are located in Dinant in Belgium, in the 'Maison Blanche' business centre. It is easy to access from the major motorways and you will easily find a parking space in the free car park on Place d'Armes, which is located approximately 200 metres from our offices.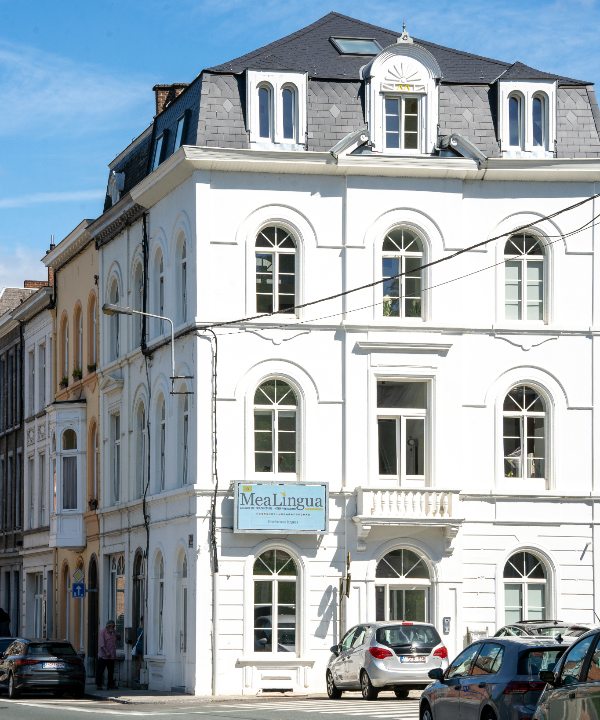 Mea Lingua is at your service
Please don't hesitate to contact us by phone or via our online form for a quote, to order a translation/interpreting service or simply to ask a question. We would be delighted to get to know you and answer your questions free of charge.