SEO translation services

for your multilingual website
Web pages
Product sheets
Blog posts
Your meta descriptions
All of your previously translated content (pages, products, posts) that has not been optimised for organic referencing
HTML tags and optimisation of existing tags
The creation of original content with an SEO web editor, based on the target countries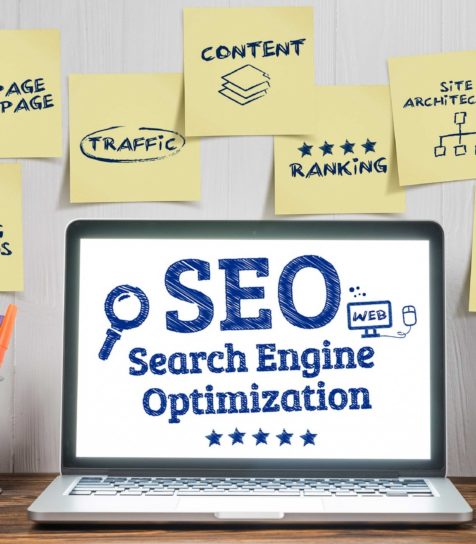 "A multilingual website optimised for organic referencing – your top tool for conquering global markets online."
What is multilingual SEO?
SEO (Search Engine Optimisation) is the organic referencing of a website, its pages, its products and its articles on search engines like Google. Like the name suggests, this involves increasing visibility organically, that is, without paying. Performing SEO on your website is not about keyword stuffing, but is essential for improving your position in search engine results.
Multilingual SEO is intended for websites that are translated into multiple languages, with the aim of impacting different global markets on a language-by-language, region-by-region basis. In order to appear in search engines for the target countries, you must translate and optimise the content of your website into the chosen language, in order to localise the website for the desired country or region. This makes you visible to internet users and prospective customers.
REQUEST A QUOTE
Translation optimised for the organic referencing of your website – an essential tool
If you do not optimise the content, text, images and tags on your multilingual website, you will lose out on online visibility. SEO translation goes further than traditional translation. It aims to understand and use the language of internet users and search engines.
SEO translation is an essential part of your digital-marketing strategy, in order to ensure that the international expansion of your website and/or e-commerce site reaches the prospective customers you are targeting. SEO translation aims to target visitors based on what they search for in the chosen language.
Translators specialising in organic referencing – a profession in its own right
In order to produce translations that are optimised for organic referencing, the translator must be trained in SEO. As a result, they have specific training, knowledge and skills concerning international SEO. They are perfectly aware of how to translate keywords, text structures and the semantic field in a way that is optimised for SEO and how to integrate them naturally into the text.
The SEO translator is also able to integrate the translated and optimised texts into your CMS (Content Management System), such as WordPress. The translator's skills in SEO complement their skills in the subject matter. They manage your international SEO project by translating your website pages, product sheets or blog posts. They will also know how to optimise the existing translations of your website for organic referencing, in order to make them compliant with the SEO expectations and criteria of Google, Bing and more.
Mea Lingua's SEO translation services
Mea Lingua boasts a network of SEO translators in many language combinations. We can suggest the perfect translator for the country and region that you wish to reach with your website or e-commerce site.
What kind of SEO documents do we translate for your multilingual website?
Your web pages
Your product sheets
Your blog posts
Your meta descriptions
Your previously translated content that has not been optimised
HTML tags and optimisation of existing tags
The creation of original content with an SEO web editor, based on the targeted countries
Discover our other translation, proofreading and interpreting services